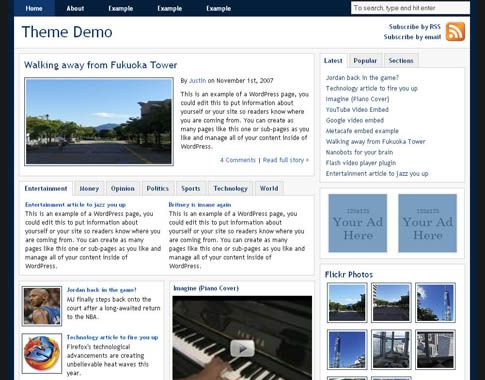 A custom home page to look like a news or magazine site.
Optional normal blog layout for the home page.
Set on a 300px, 3-grid layout that lets you move various content blocks around the page.
Sidebar tabbed and home page category posts navigation through the use of a custom jQuery script (jQuery is packaged with the theme).
Embed YouTube, Google Video, and Metacafe videos easily with Valid XHTML 1.0 Strict.